The Dealogic App
This was Dealogic's first foray onto the App store. The brief was to launch the company's first App that gave clients mobile access to personalised content that they would normally access via desktop. The challenge was to build the wireframes, mock-ups design guidelines and asset libraries for an MVP within five months.
Previous projects were short-sighted as it focused on iPad users only and not responsive for users across all platforms. It was imperative to build from the ground up so the app and architecture could work across mobile, tablet and desktop. I led the design team to lay the foundations of the UI working alongside the UX, development and architecture teams to successfully launch the App before the deadline. With a growing list of requirements from stakeholders, we pinned down the MVP and built a scalable App that has grown its user base considerably.
ROLE:  Lead Designer. UI designer. UX Research. Wireframing. Prototyping. 
WEAPON OF CHOICE: Sketch, Photoshop, Zeplin, Marvel, Illustrator
(the design process) is about designing and prototyping and making. When you separate those, I think the final result suffers.
Jony Ive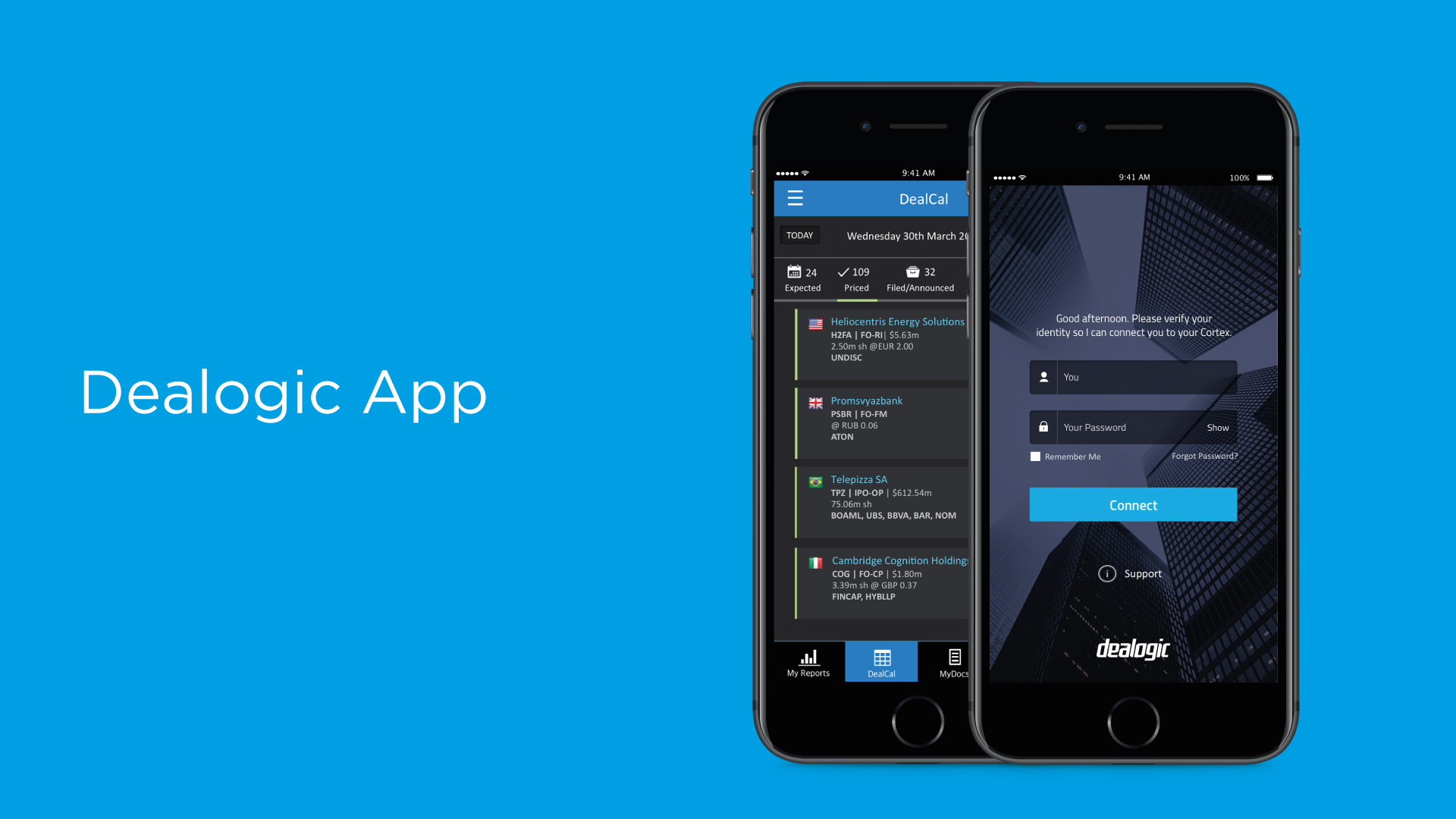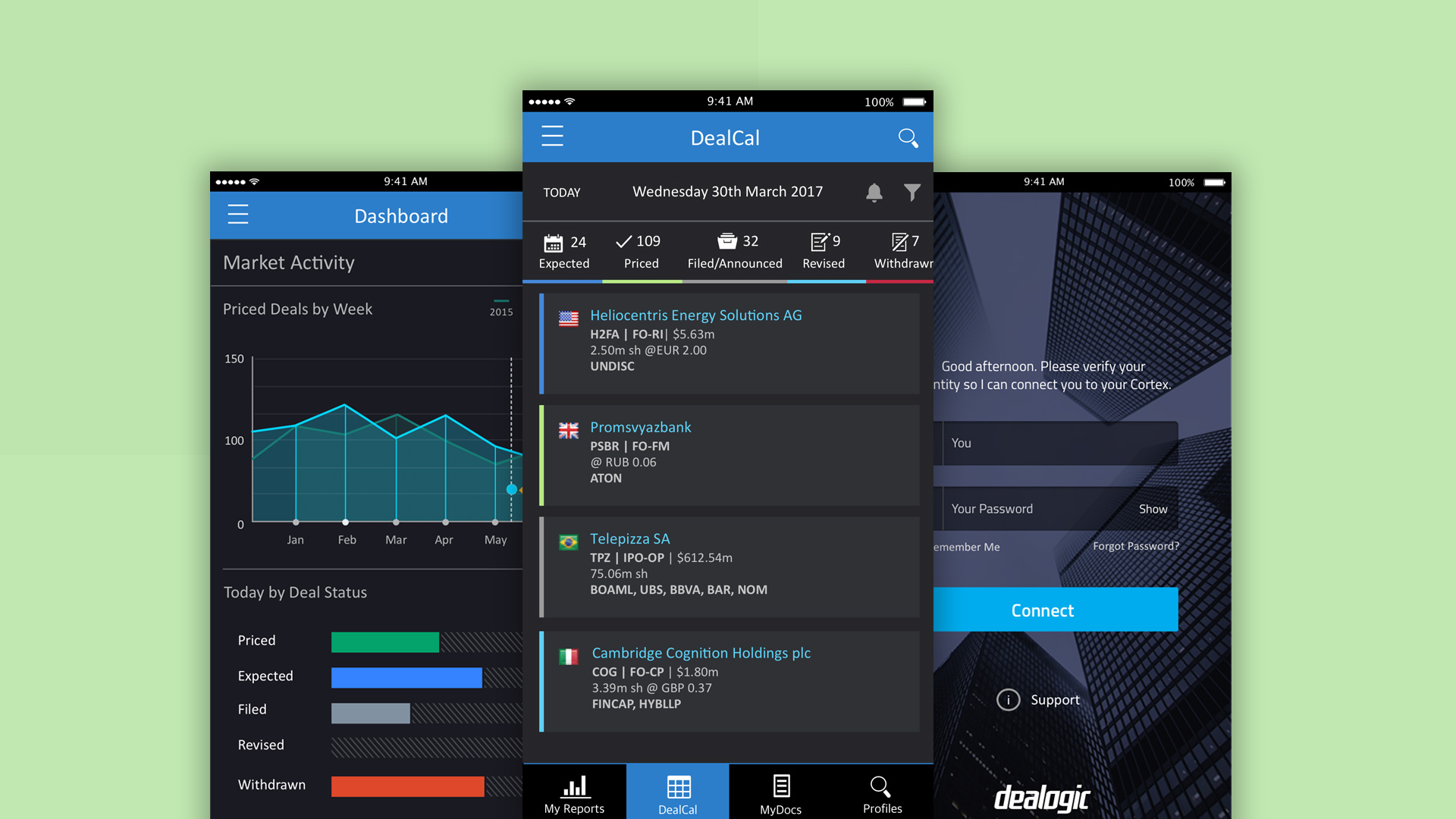 THE TASK
The desktop Dealogic platform gave users access to Company Profiles, Deal Profiles, Investor Profiles, a Deal Calendar, Origination opportunities and access to live deals and roadshows. The challenge was to bring all these features together to launch the company's first App.
And in four months. But with a small team. No pressure!
I project managed the design structure and laid the foundations for the UI framework that would showcase the key desktop features. I set about producing the following with my team.
Create the framework from the ground up

Build wireframes

Create prototypes

Consolidate the colour palette

Refresh the typography

Create the asset libraries
By working Agile with stakeholders, Development teams, Technical Architects and the UX team I led the front end build of the app. 
THE LOGIN SCREEN
The old login screen looked awful, dated and not fit for purpose. My idea was to create a minimally styled login page that was responsive and had a slick corporate edge to it.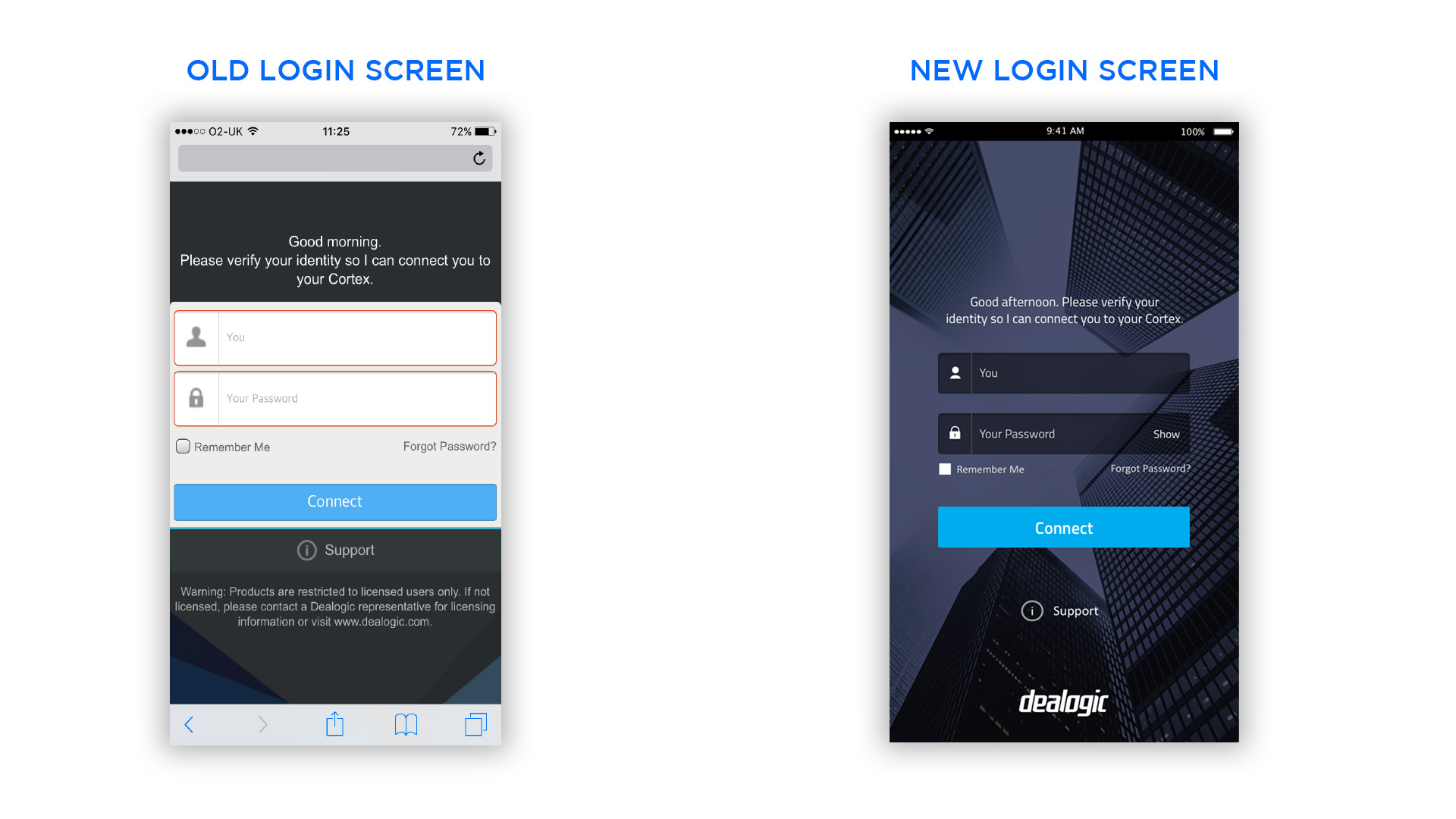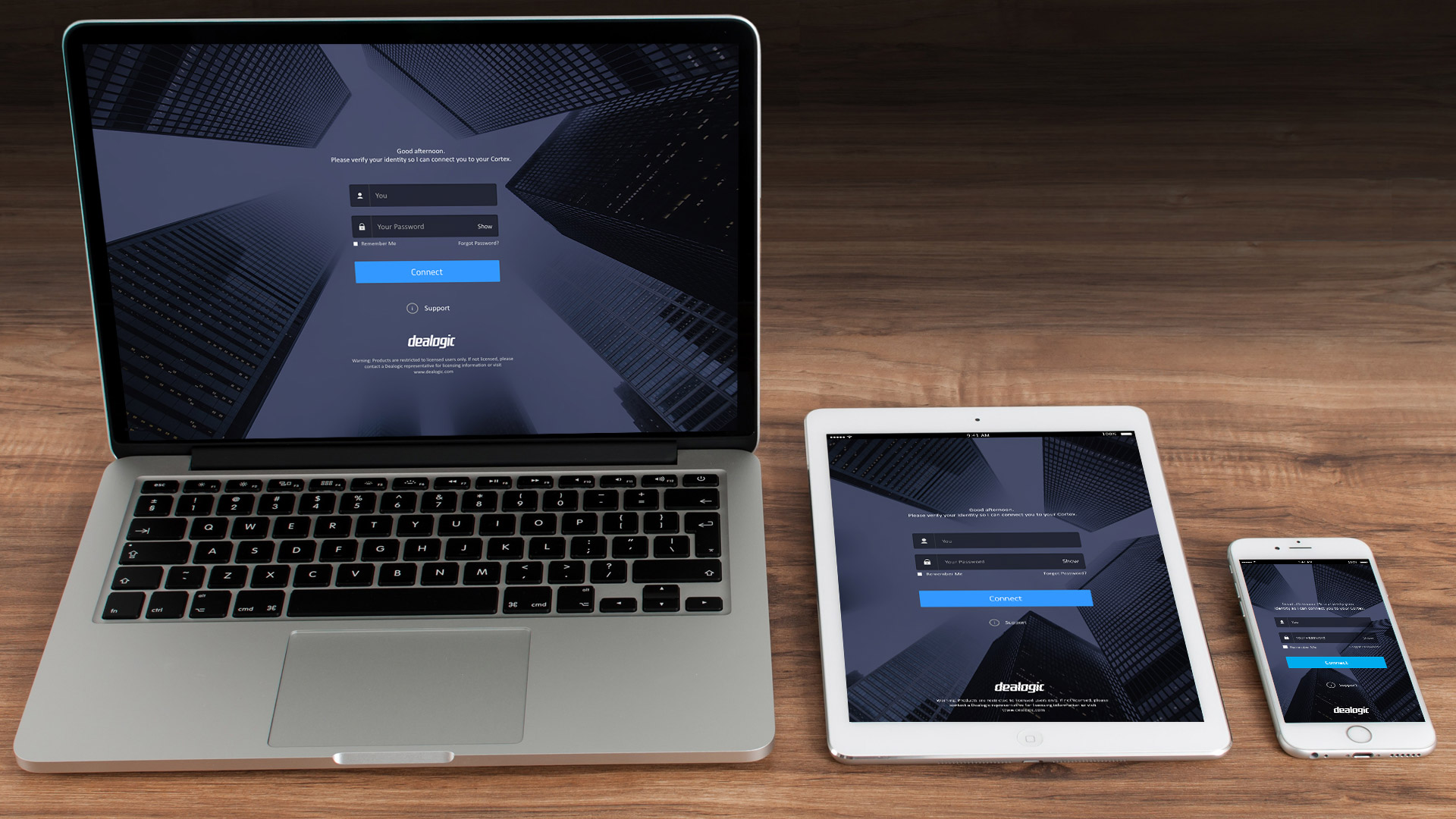 LOGIN SCREEN CONCEPT ON MOBILE & TABLET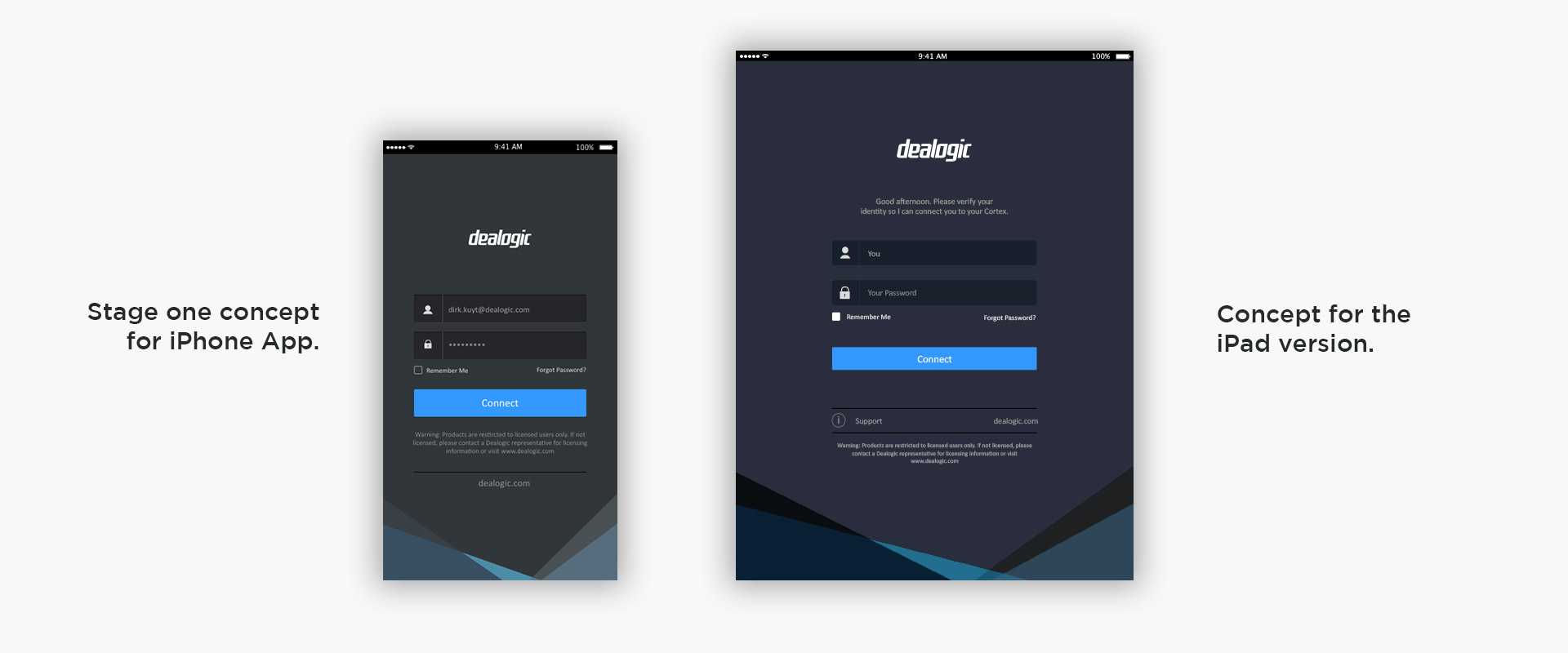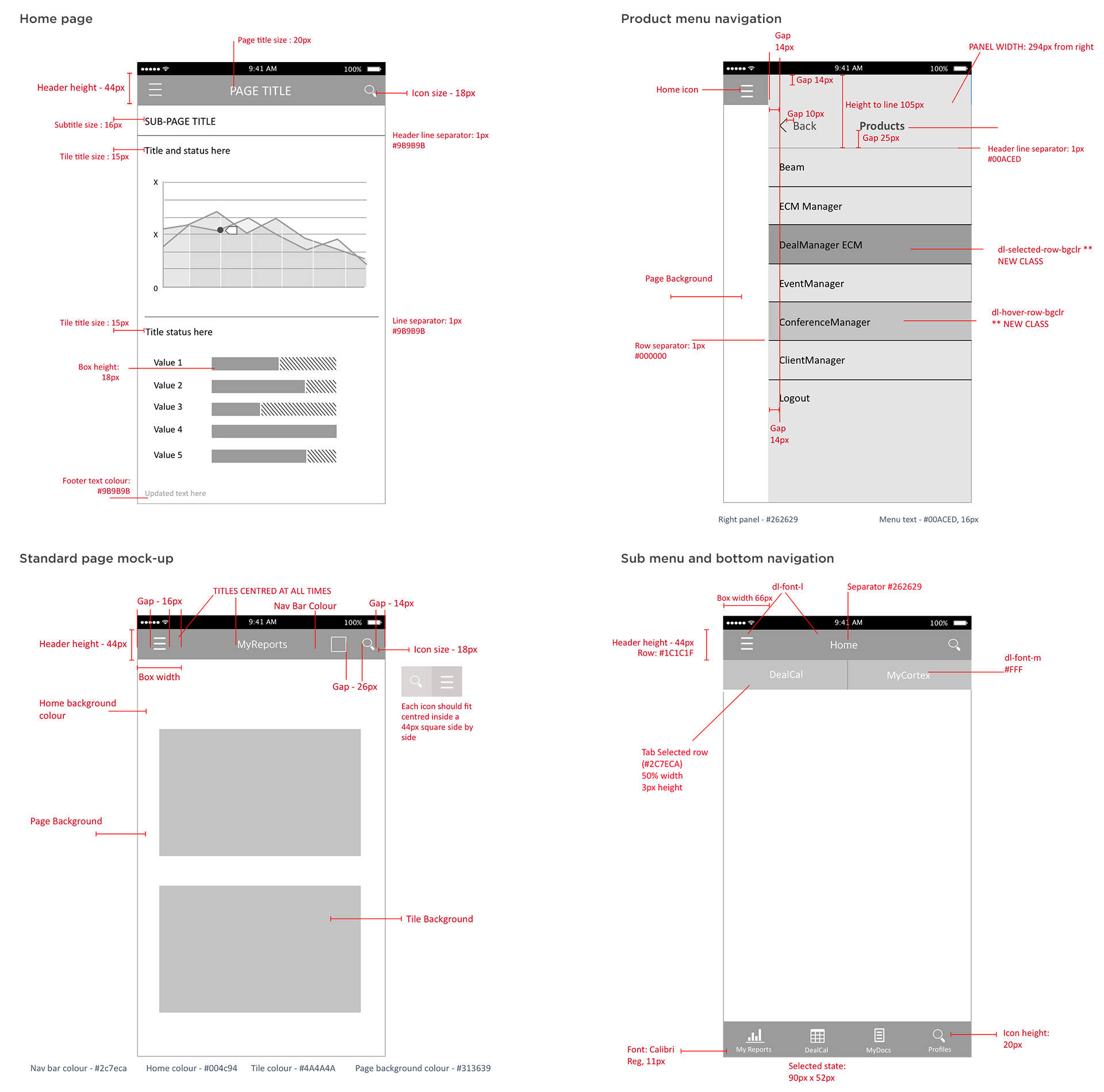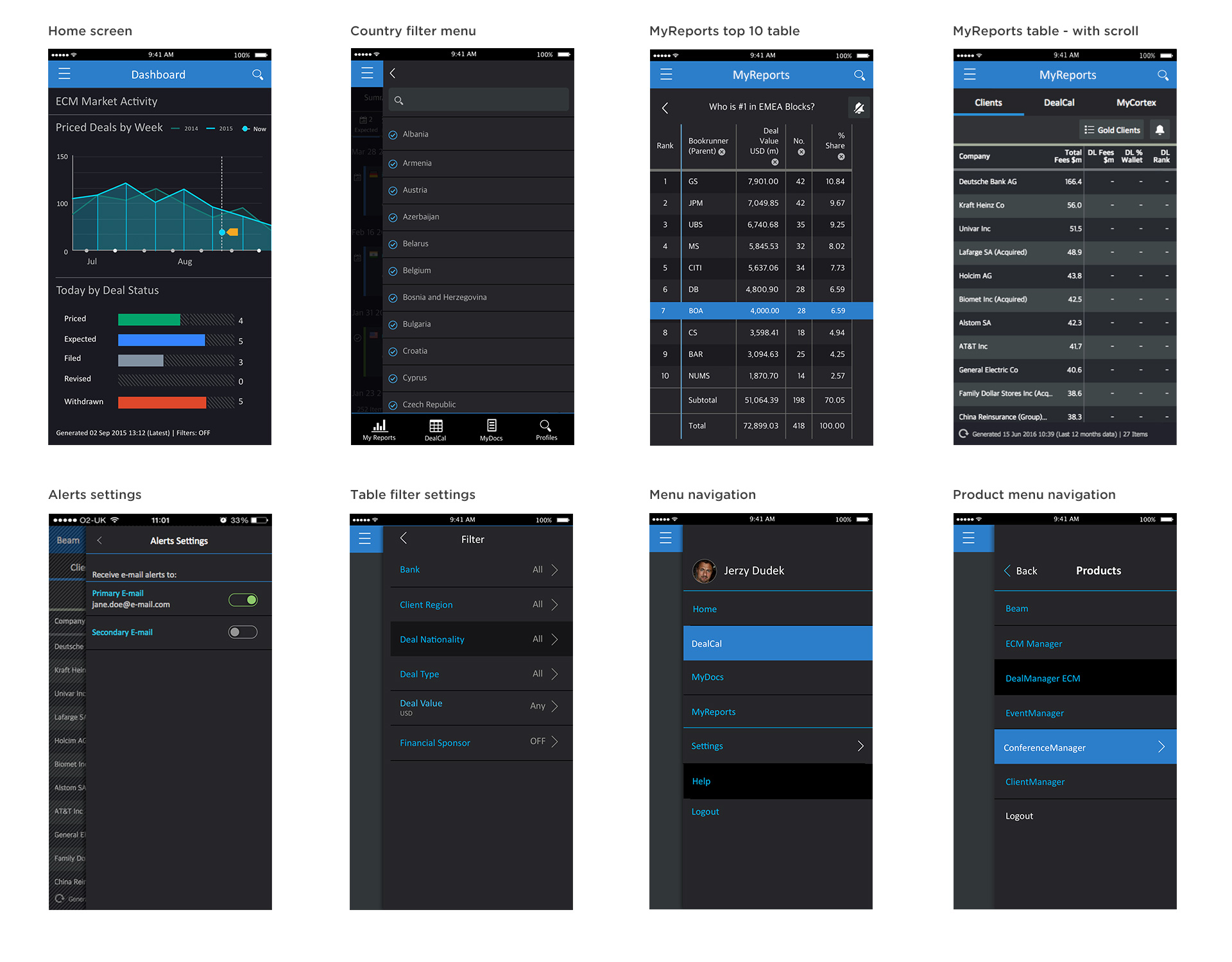 Let's Work Together
TELL ME MORE ABOUT YOUR PROJECT